About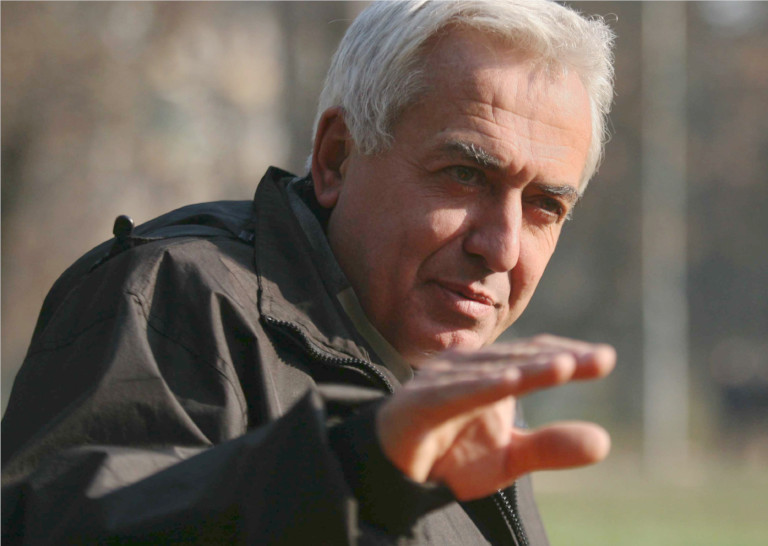 Professor Lachezar Filipov is an organizer and a driving force behind this forum, dedicated to the UFO in Bulgaria. There are many conferences on this topic in the world. For us it is important to know that this phenomenon do exist and that it is discussed by esteemed scientists. Discussions have been held even in the USA Senate. In 2013 there was a hearing on this topic. There was a long battle over disclosure of strictly confidential information and probably many more undisclosed files still exist. The Vatican also have opinion on this subject. You don't have to believe that extraterrestrials exist, but it would be good to introduce yourself with the facts.
Agenda
03

.11

09:00 – 10:00

prof. Lachezar Filipov

Attempt for a new classification of the extraterrestrials
10:00 – 11:30

Eamonn Ansbro

Communications with Extra-terrestrial Civilisations
11:30 – 13:00

Erling P. Strand

Using a real mystery as a case for teaching of students.
13:00 – 14:30 Lunch break
14:30 – 16:00

Gary Heseltine

Capel Green — The Truth behind the Rendlesham Forest incident
16:00 – 17:30

Roberto Pinotti

UFO researches in Europe
17:30 – 19:00

Kate Thorvaldsen

Close encounters and implants

04

.11

09:00 – 10:30

Leonid Ksanfomality

On search of life beyond the Earth and intolerance in science
10:30 – 12:00

Robert Salas

The Nuclear Weapons Connection to the UFO Phenomena
12:00 – 13:30 Lunch break
13:30 – 15:00

Vladimiro Bibolotti

The Pentagon files, and materials that will illustrate our American guests
15:00 – 16:30

Catherine Ansbro

Preparing for The Unexpected: Combining the uniquely personal with the general social reality
16:30 – 18:00

Paolo Guizzardi

Mind Maps for the study of the UFO/UAP phenomenon
18:00 – 19:00 Closing the conference
Speakers
prof. Lachezar Filipov

Professor Lachezar Filipov is astrophysicist. He has been involved in science for more than 50 years. He has studied Astrophysics in the USSR. Lachezar Filipov is a student of academician Jacob Borisovic Zeldowitz. Most of his researches are dedicated to the black holes, cosmology and extraterrestrial civilizations. He has been dealing with these topics since he was a student. Since 1982 Filipov is a part of Bulgarian Academy of Sciences' Institute of Space Studies and Technologies. He has been Institute's Deputy Director. For his contribution to space science he has been awarded with the Russian Academy of Sciences' Tsiolkovski Prize. Filipov is an academician at the International Academy of Astronautics. From 1984 to 1992 he has been a member of the SETI committee at International Federation of Astronautics, where he collaborates with professor Carl Sagan. In 1988 Carl Sagan has invited him to a 3-month specialization in Pasadena, USA at the Planetary Association

Themes:

Attempt for a new classification of the extraterrestrials

Catherine Ansbro

With a background of academic and professional expertise spanning diverse areas such as orchestral conducting, licensed healthcare, scientific innovation, business, and SETI. Catherine Ansbro has a special interest in "connecting the dots" in a way that is practical for individual people and projects. She has shared her understanding as a writer, editor, and public speaker in Europe and USA and as a SETI Kingsland team member. She enjoys sharing information and perspectives that people from all backgrounds can put to use in their own lives. New technology, the nature/human interface, SETI communication and personal/societal evolution are among the topics she explores

Themes:

Preparing for The Unexpected: Combining the uniquely personal with the general social reality

Eamonn Ansbro

Eamonn Ansbro has a Masters degree in Astronomy from University of Western Sydney, Australia, and an MPhil and PhD degree in Astronomy from the Planetary Space Science Research Institute. (UK) He is a Fellow of the Royal Astronomical Society, a member of the UK SETI Research Network and European Astrobiology Network Association (EANA) which is involved in the search for extra-terrestrial intelligence in the cosmos.

Eamonn Ansbro is Director of Kingsland Observatory and SETI Kingsland in Ireland which is involved in planetary research, SETI and instrumentation. He has made a number of discoveries in astronomy and has a number patents in instrumentation. He has a wide range of published scientific papers and articles in SETI research, planetary science and instrumentation. SETI Kingsland operates an all sky monitoring communications system to detecting extra-terrestrial intelligent civilisations. The communications system operates outside the electromagnetic spectrum in the longitudinal wave band. This is the only such SETI system in the world. Kingsland Observatory also carries out surveys for minor planets in the outer Solar System and also designs and develops instrumentation for a wide range of applications in astronomy and terrestrial research.

Themes:

Communications with Extra-terrestrial Civilisations

Erling P. Strand

His main work is to teach students at Østfold College, in subjects as Datacommunication and Physics. Other part of his work, and his big interest, is the run of Project Hessdalen. "I have had my own "strange" experiencies, which I want to find out more about. I have seen what people of Hessdalen often see in their valley. I think it is possible to find out what it is".

He has been to many radio and TV programs, and has had some lectures about the results from Project Hessdalen.

Themes:

Using a real mystery as a case for teaching of students.
Students involvement in the research of the Hessdalen phenomena

Gary Heseltine

Gary Heseltine served 20 years as a Police Detective. Heseltine was one of the principal investigators of the Rendlesham Forest Incident. His experience in the Royal Air Force was very similar to the officers of the Rendlesham Forest Incident. Heseltine served at nuclear bases like the USAF policeman Larry Warren, John Burroughs, and Jim Penniston. This is absolutely a nuclear issue. In 2002 Heseltine created the Police Reportings UFO Sightings Database. This database is used by UK police officers to record on and off duty police sightings.

Gary Heseltine is a founder of UFO TRUTH MAGAZINE magazine that features articles by many of the world's leading UFO researchers.

Themes:

Capel Green — The Truth behind the Rendlesham Forest incident

Leonid Ksanfomality

L.V. Ksanfomaliti graduated from the Leningrad Technical University in 1956, and after working at the Abastumani Observatory, he joined the Space Research Institute (IKI) in 1968. He is Chief of the Laboratory on Photometry and Thermal Radiometry. Mars-3 to Mars-7 included thermal, visual and ultraviolet radiometers of his design. During the Venera-9 and 10 mission, he worked on infrared and ultraviolet spectroscopy and imaging, helping to analyze the structure and dynamics of the Venusian clouds. His famous GROZA sensors on Venera-11 to Venera-14 were the first devices to detect intense lightening storms on Venus. Ksanfomaliti has continued his work on infrared spectroscopy and the study of cometary dust, with the Vega mission to Halley's comet and the 1988 Fobos mission to Mars. Recent work has included study of water and possibilities of life on Mars, and a new Earth-based imaging technique has produced images of unseen portions of the surface of Mercury.

Themes:

Venus life search: to be continued
On search of life beyond the Earth and intolerance in science

Roberto Pinotti

A UFO researcher during the last 40 years, he lives in Florence, Italy and is the President of C.U.N. (Centro Ufologico Nazionale). CUN is Italy's most authoritative UFO organization, and Dr. Pinotti is the editor of its official monthly magazine, UFO NOTIZIARIO. With the support of the local government since 1993, he is the organizer of the "World UFO Symposium" in San Marino Republic. This is the most important West European international annual UFO convention, to which many scientists, researchers, experts and writers from all around the world attend and lecture. Dr. Pinotti has also appeared on many TV programs, documentaries and other UFO conferences as a lecturer. He is considered by many to be Italy's leading expert on UFO cases in Italy.

Themes:

Robert Salas

Captain Salas graduated from the Air Force Academy and spent seven years in active duty from 1964 to 1971. He also held positions at Martin Marietta and Rockwell and spent 21 years at the FAA. In the Air Force, he was an air traffic controller and a missile launch officer as well as an engineer on the Titan 3 missiles.

He testifies about a UFO incident on the morning of March 16, 1967 where 16 nuclear missiles simultaneously became non-operational at two different launch facilities immediately after guards saw UFOs hovering above. The guards could not identify these objects even though they were only about 30 feet away.

The Air Force did an extensive investigation of the incidents and could not find a probable cause. At a debriefing about the incident, an officer from the Air Force Office of Special Investigations required him to sign a non-disclosure form and told him that he was not to talk about the event to anyone including his family or other military staff. At a time during the Cold War when minor technical anomalies were openly communicated amongst the staff, this incident was not and to this day Captain Salas thinks this to be very unusual.

Mr. Salas will present evidence of deliberate cover-up of the 1967 Malmstrom Air Force incidents.

Themes:

The Nuclear Weapons Connection to the UFO Phenomena

Vladimiro Bibolotti

Vladimiro Bibolotti, born in Rome in 1960, is a freelance journalist, author, essayist, editor of international journals and archaeologists UFO, has been dealing with ufology since 1975 and is a member of the CUN National UFO Center since 1995, of which he was president. He is general secretary of CIFAS. He participated in the writing of the UFO Dossier X encyclopedia, published by Fratelli Fabbri. Creator in 1997 CUN Italia Network website, which is today among the top 10 million most popular websites in the world. He created the first Internet Tg on these topics and collaborated in the creation of CUN TV on the Web. He coordinated for Italy the first worldwide Skywatch organized by MSN Microsoft, in June 1999.

Creator of the National Journalism Prize "J. Allen Hynek" and the literary prize "Jamse McDonald" created the first International Conference of Rome "is the curator of the investigation on the dossiers," White Paper on UFOs ".

Organizer of the Roman convention in which the Pentagon project director A.A.T.I.P. will participate for the first time in Europe. Luis Elizondo together with the TTSA coordinator ToTheStarAcadmy. He has participated in national television and radio programs Rai, Mediaset, La7 and Sky. He participated in the SETI @ home project of the SETI University of California - Berkeley and the first OnLine course in Astrobiology and Research on Extraterrestrial Life (UK Center for Astrobiology University of Edinburgh, UK).

In 2013 he was incardinated in Academic at the Constantinian Academy of Legal Sciences and Social Medicine, for merit research. Cura takes care of a blog in the national newspaper Il Fatto Quotidiano.

He has been speaker at numerous Italian and international UFO conferences, proposing and developing the idea of ​​"Paradigm Change - The Shift Paradigm" in addition to the various editions of the World San Marino Symposia and conferences in the Vatican, the Bulgarian Academy of Sciences in Sofia. He participated in the Rome forum on Internet Governance, also published on training activities, also creating multimedia and hypertext CD-ROMs. He is editor of historical political books.

Themes:

The Pentagon files, and materials that will illustrate our American guests

Paolo Guizzardi

Born 1956 in Bologna, Italy, Paolo is an employee of the Italian Ministry of Foreign Affairs and presently serves at the Italian Embassy in Berlin as member of the Technical Staff.

Paolo is a longtime member of the Centro Ufologico Nazionale, and presently holds the Foreign Secretariat for the Centro. Paolo also works as translator in the International Congresses organized by the CUN in San Marino and in Rome.

Ever interested in the investigation all the aspects of the human experience, but mostly in the UFO phenomenon, Paolo is actively engaged in the formulation and development of new ideas in the field of UFOlogy. He has recently developed the use of Mind Maps as a system for fostering the study of the UFO/UAP phenomenon and, together with Dr. Roberto Pinotti, the GP Scale for the Integrated Development of Civilizations to establish a more complete scale on which to assess the development of civilizations (terrestrial and not).

Paolo also maintains a website where he makes freely available to everybody his translations into Italian of foreign UFO-related documents, as a goodwill effort in favor of fellow UFO-interested Italians who do not know foreign languages.

Themes:

Mind Maps for the study of the UFO/UAP phenomenon
Special guests
eng. Anatoli Porva

He was born in Russia, in the town of Unecha, in 1938. After graduating from the Lviv Polytechnic Institute in 1961, he began work in the field of construction and operation of various energy plants in Ukraine and Bulgaria. He has also been a consultant at the Ministry of Energy in Libya. Porva is creator of several inventions in the field of distribution networks automation, energy saving and environmental protection. He is the author of the book "In the anteroom of a global catastrophe. We still stand a chance". He is also the author of an interesting theory describing the climate changes, earthquakes, the truth about the ozone layer and the galactic purpose of Earth.

prof. Boyko Rangelov

Scientific specializations in USGS (USA), European Commission — (JRC, Ispra) and Bologna University — both in Italy. Expertise in the fields of Natural Hazards (earthquakes, tsunami, volcanoes, floods, storms, etc.), Geoecology (Ecological Catastrophes, risk management and mapping,) Geodynamics and natural phenomena. Leader and participant of more then 100 national and international projects. Established the first Bulgarian seismic station in Antarctica — 2000. Lectures in Italy, Russia, Egypt, Luxembourg, USA, Higher interest to the unknown and mystery events and processes in the Nature.

Published 17 books and monographs as author and co-author, more then 350 scientific papers and reports and participated in more then 500 media events — popular papers, TV and radio emissions, movies and clips, etc.

Petar Simeonov

He is an author of Bulgarian documentary series "Seriously for UFO". He is involved in distribution of information related to various abnormal phenomena. Advocate of the real UFO video files. He has created his own internet platform for Bulgarian public only, which aim to distinguish between the real and the false information on this topic. Simeonov has been an UFO researcher for 20 years. Peace lover and a keen supporter of nature, truth and the freedom of human imagination.
Location
Park Hotel "Green Europe", Haskovo (
routes
)